Continuing a Strong Tradition of Charitable Support
Legacy Giving donors provide essential support that enables Jessup to remain the premier Christ-centered university in Northern California. Over the years, William Jessup University has received numerous legacy gifts from loyal supporters of WJU.The Stilgebouer Legacy Society was established in 2018 to recognize and honor these legacy minded individuals who have made a charitable deferred gift to William Jessup University.
Giving Options
Giving options include gifts in wills or living trusts or life Income plans such as gift annuities or charitable remainder trusts. They may also include beneficiary designation of Retirement plans, brokerage accounts, and life insurance policies. Some outright techniques such as gifts of real estate also make donors eligible for membership in The Stilgebouer Legacy Society. These giving vehicles offer Jessup supporters creative and flexible strategies to pursue charitable and financial goals while supporting the mission and vision at Jessup.
Recognizing a Legacy Minded Supporter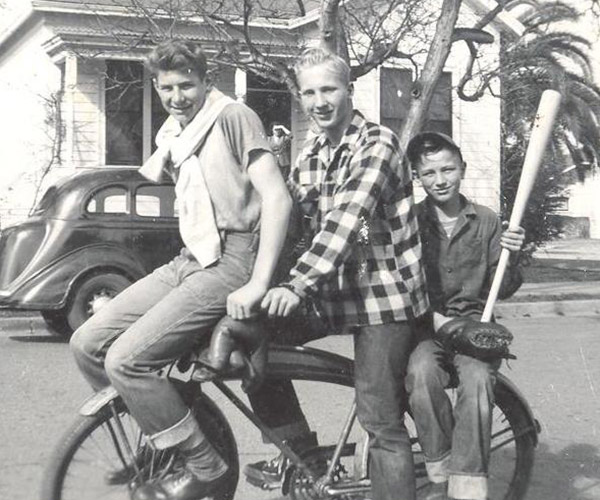 The society is named after Larry Stilgebouer, who has given generously and faithfully to Jessup for over 40 years. Larry observed the significant changes that took place as Jessup went from its modest roots as San Jose Bible college to a fast growing Liberal Arts University that continues to keep Christ as its central focus. Because of this, Larry chose to give beyond his regular faithful giving and designated a charitable deferred gift through his estate in order to leave a Christ-centered legacy through his legacy Giving.
Becoming a Member
If you are interested in learning how a legacy gift can help establish your legacy at Jessup, please contact Ed Jones, Director of Strategic Giving. Our team of experts will be happy to speak with you. If you have already provided for the university in a legacy gift but have not yet informed us, please complete the following form. Jessup appreciates receiving information from members of the Stilgebouer Legacy Society regarding the specific purpose of any legacy gift. This allows us to review your gift languageto ensure that your donor intent can be implemented by Jessup correctly.